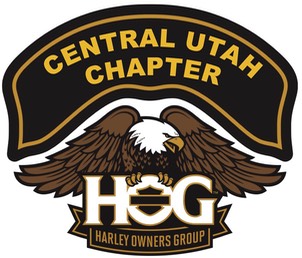 Central Utah Harley Owner's Group (Chapter #2704) is sponsored by Timpanogos Harley-Davidson in Lindon, Utah.  Our membership is comprised of diverse Harley-Davidson enthusiasts from several counties within the State of Utah. While we come from different backgrounds and professions, we all have one thing in common: Our passion for Harley-Davidson motorcycles. We share common interests and varied experiences, and we enjoy riding for miles and miles following our front tires wherever they lead us. You can look far and wide, but you will not find better friends or more welcoming people to ride with. We subscribe to the H.O.G. motto: "Ride and Have Fun"!
What Does Our Chapter Do?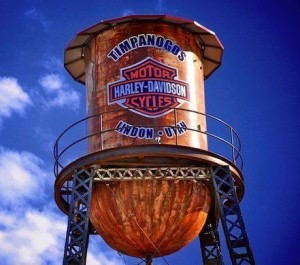 What don't we do is an easier question. Chapter members share a passion for riding, and a lot of what we do supports those interests. Riding events vary from group rides, safety courses, competitions, rallies, National H.O.G. rides, and weekend riding trips. While riding is our main emphasis, we also get together to raise funds for charitable causes, attend events, and more. The limitations are endless. You are invited to bring forward the next new activity idea.
I'm Kind of a Loner – Do I Have to Join a Chapter?
Chapter membership is optional. It's just one way to customize your H.O.G. experience. Our members bought their Harleys to ride them. If you really want to enhance your ownership of one of the greatest motorcycles on the planet, become a member of a very exclusive culture - Harley Owners Group®.
Does Joining a Chapter Cost Extra?
Not much. Our small annual chapter fee is only $20, but it's worth it.
Can I Switch Chapters – or Belong to More Than One?
You can belong to as many chapters as you want, and it's easy to switch if that's what you want to do. However, belonging to more than one chapter enhances your riding experiences.
I'm Not Really Into Pins, Patches, and Vests…
There's no dress code. But patches on your leathers help tell your personal story and let you brag about your accomplishments. Keep your memories wherever you wish.
Can I Take a Test Ride?
Contact our chapter either through Timpanogos Harley-Davidson, or any Chapter Officer and ask about attending a meeting or event. We will be happy to have you drop by and check things out.
We invite you to attend our events and rides as you can. Our general chapter dinner rides occur the third Thursday evening of each month, and our Ladies of Harley events (we encourage all male and female members to attend) are periodically scheduled throughout the year, with various rides and other events planned each month.  Frequently visit our calendar page for event details and updates.
All Harley owners are welcome to join our chapter and encouraged to bring a guest to all of our activities, regardless of what they ride. We know that by participating with any H.O.G. chapter, they too, will learn the value of riding the best motorcycles on Planet Earth: Harley-Davidson.